ENFORCEMENT OF JUDGMENTS, COMMERCIAL COLLECTIONS & CONTRACTS
Representing businesses and individuals.
Practice areas include:
Based in Boston metropolitan area and covering all Massachusetts Courts.
Experienced, responsive, efficient, effective, reasonable rates and creative solutions
Representing clients in diverse industries
Hourly, contingent and "hybrid" fee arrangements for cases from $10,000 to more than $1 million. As to small claims matters, I may be able to assist you with an appropriate referral.
MY GOAL IS TO HELP MY CLIENTS ACHIEVE THEIR GOALS.
To discuss your legal situation and the possibility of representation,
e-mail randilevine9@gmail.com or call 857-231-6215.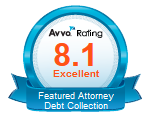 Randi Levine, Attorney at Law represents clients throughout the Commonwealth of Massachusetts including Newton, Boston, Brookline, Cambridge, Framingham, Lexington, Needham, Watertown, Waltham, Suffolk County, Norfolk County, Plymouth County and Middlesex County, MA